Discovering opportunities
and trends in the
new China
China is now one of the main players in the world economy, driven by consumption and technological innovation. In order to invest in this country, it is not enough to find out about it from the outside, it is necessary to understand it and know its origins.
In the last decade China has entered a new era, with less rapid growth than in the past but more economically sustainable1.
An era driven by internal consumption and technological innovation, favoured by a gradual opening up to the outside world. China is also experiencing a real demographic revolution, with the rise of the middle class, an ageing population and the biggest urbanisation phenomenon in history. A mix that offers different opportunities to investors and companies that will be able to take advantage of these trends.
CONSUMPTION AND SERVICES
Chinese consumers are the driver of the world economy and help generate about 3/4 of China's growth.
TECHNOLOGY AND INNOVATION
By 2025 China will become a hi-tech superpower and is already the largest robotics market in the world.
MARKET ECONOMY
China's rapid development is recognised as one of the most important events in the world's economic history.
SILVER ECONOMY AND MIDDLE CLASS
Two profound changes are taking place in China: the rise of the middle class and the rapid ageing of the population.
URBANISATION
From an agricultural society to the realm of megalopolises: China is experiencing the greatest internal migration phenomenon in history.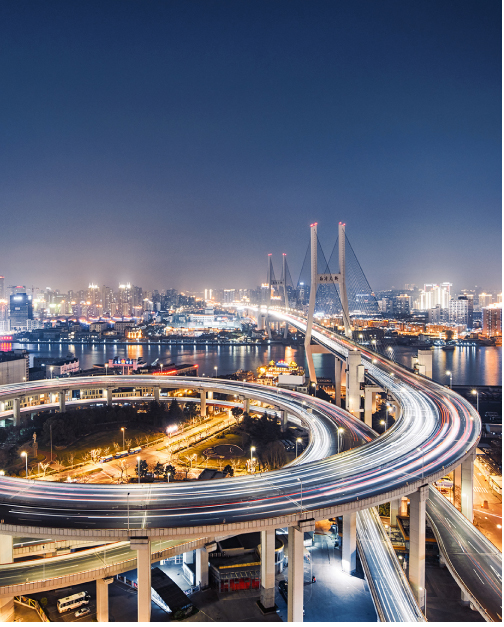 Our presence in China
To find interesting investment opportunities it is not enough to find out about a country, you need to know it and understand its origins. This is even more true when you consider a geographical area where enormous economic and socio-demographic changes are taking place.

Our subsidiary - Eurizon SLJ capital LTD - thanks to the experience of its CEO and portfolio manager, has enabled us to improve our knowledge of this market, where we do business through our partnership with one of the largest players in the Chinese asset management industry2, Penghua Fund Management, and the creation of Eurizon Capital Asia LTD, a centre of excellence to support our presence in Asian markets.

Our fund focused on the chinese market
Our fund focused on investments in the Chinese market is designed to meet the diverse needs of investors and to offer diversification in terms of asset classes and investment strategies.
Eurizon Fund - Bond Aggregate RMB
Investing in a growing market through exposure to Renminbi-denominated bonds.
Eurizon Fund -China Opportunity
Investing in a Multi-asset strategy that leverages expertise in Chinese bond and equity instruments
1. Source: Eurizon SLJ Capital internal processing on MaGE model data, CEPII, Datastream, Wind.
2. Source: Allocate to China, data as at 31 December 2021
3. Source: Eurizon Capital SGR internal processing, data as at 30 June 2022.


Marketing communication. Before accepting, please read carefully the Key Investor Information Document (KIID) available from the website www.eurizoncapital.com, as well as from distributors, for greater awareness of the nature of these Funds and of the costs and risks associated with them, for an informed investment choice. This notice is not intended for persons living in jurisdictions where the public offering of financial products or the promotion and placement of investment services and activities is not authorized or to whom offering or promoting these products is illegal. Please, read the legal notices for more information.