Eurizon, the Intesa Sanpaolo Group's Asset Management Division
The Intesa Sanpaolo Group's Asset Management Division
Eurizon is a prominent player in the national and international asset management industry, and offers an extensive range of products.
Eurizon Capital SGR, leader in Italy in terms of assets under management in Italian funds*. The Intesa Sanpaolo Group's Asset Management Division has built a widespread international presence, that enables it to innovate, grow and expand its activity. It adopts multiple management styles and can leverage many years of experience in bond, multi-asset, and quantitative management, offering diversified investment solutions to meet the needs of investors. In making its investment choices, Eurizon assigns a very important role to the methodologies used to select financial instruments, that also take into account ESG factors and SRI principles.
Fourth quarter 2022
results*:
383
bln. euros
assets under management
567.4
mln. euros
net earnings
913
mln. euros
management fees
Eurizon's international presence
The Division is active in 24 countries (Austria, Belgium, China, Chile, Croatia, Denmark, Finland, France, Germany, Hong Kong, Italy, Luxembourg, Norway, Netherlands, Portugal, United Kingdom, Singapore, Slovakia, Slovenia, Spain, Sweden, Switzerland, Taiwan, Hungary), with 9 management centres, including the Division Head Eurizon Capital SGR, based in Milan, where the subsidiaries Epsilon SGR and Eurizon Capital Real Asset SGR also have their headquarters
Within the European borders, Eurizon operates through its Luxembourg subsidiary Eurizon Capital S.A. and its commercial facilities in France, Germany, Switzerland, and Spain. It is also present in Eastern Europe with a HUB led by Eurizon Asset Management Slovakia, and that includes Eurizon Asset Management Hungary and Eurizon Asset Management Croatia d.o.o.
To invest in China and on the Asian emerging markets, Eurizon can count on the competence of the London-based firm Eurizon SLJ Capital LTD.
Furthermore, for local distribution activities, Eurizon can relay on the expertise of two Asia-based companies: the subsidiary Eurizon Capital Asia Limited, based in a Hong Kong, and Penghua Fund Management in which the company owns a shareholding (49%).
Eurizon's CEO, Saverio Perissinotto, presents the AM company and its philosophy
In Italy, savings are a major asset that should be nurtured and protected more than ever at this time in history. Moving from this proposition, Eurizon's CEO, Saverio Perissinotto, describes the AM company and the role it wishes to play in relating to investors, laying out the Division's guidelines.
Distribution
Eurizon places its products through Intesa Sanpaolo Group distributors, as well as through third-party distributors. The Company is one of the leading Italian players in asset management for institutional clients **.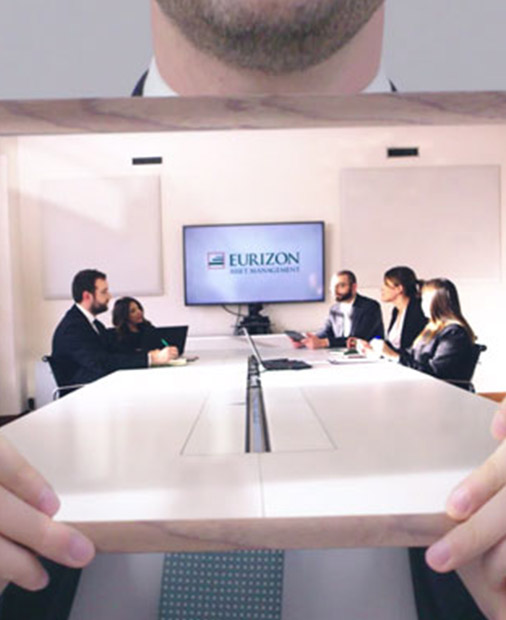 Respect for values and attention to results
We understand sustainable investment, and have a responsible and disciplined approach
* Data as at 31 December 2022. Source: Assogestioni – Quarterly Asset Management Map
** Data as at 31 December 2021. Source: Eurizon Capital SGR – Internal elaborations